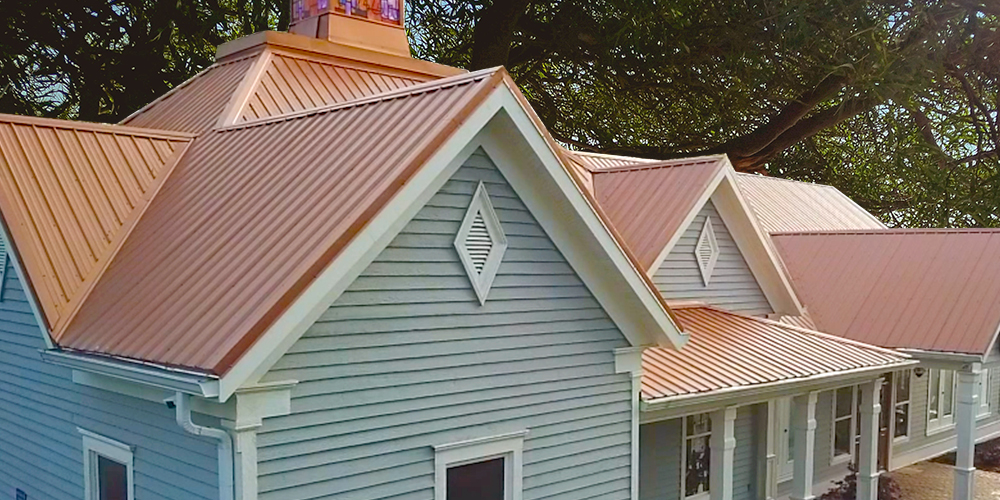 When you want a perfectly finished metal roof, the devil is in the details! Roofing accessories help to assure that everything looks sharp and polished. Pioneer Metals offers a broad range of metal roofing trim and accessories for commercial and residential projects of all sizes.
Low Rib Trim Options
Our professionals at Pioneer Metals provides the materials and accessories you need for your metal roof project. We offer a wide range of accessories that come in a variety of colors and textures to match any project. Our accessories for low rib trim include:
Universal Ridge Cap

Hip Cap

W Valley Flashing

Angles

Drip Caps

J Channels

Monoslope Ridges

Baseguard

Narrow Outside Corners

Outside Corners

Inside Corners

Residential Eave Drip

Step Sidewall Flashing

Double Angle Flashing

Transition Flashing

Gambrel Flashing

Endwall/Sidewall Flashing

Residential Gable Trim
We also offer a variety of quality high trim accessories so you have everything you need for your roofing project. We offer the following High Trim Accessories:
Rake Trim

Short Eave Trim

Long Eave Trim

Outside Corner

Inside Corner

Transition Trim

Head Trim

Jamb Trim

Sidewall Trim

Base Trim

Jamb Header

Tie-In-Trim

Hi-Side Eave Trim

Commercial Valley

Formed Ridge Cap

Universal Ridge Cap

Box Rake Trim

Commercial Rat Guard

Inside Angle

Outside Angle
Roofing Trim Is Essential To Complete Your Project
For any roofing system to work correctly, it is essential to have the roofing trim and accessories in place. Metal trim is required by most building codes to assure safety and compliance with local, state, and federal level building codes or requirements. We offer a variety of accessories in a combination of colors to ensure our customers get what they want. Pioneer Metal works with a wide variety of customers including contractors, real estate developers, project managers, and commercial customers to help them complete their roofing projects.
Fast Turnaround Times
At Pioneer Metals, we understand that sometimes people need things in a hurry. For that reason, we work hard to accommodate by offering turnaround times of 48 hours or less. Local customers can pick up their orders directly at our facilities or arrange for pick up and delivery.
If you have a time-sensitive project, our professional team will work to get the materials you need quickly. Our team specializes in helping your organization meet important building milestones and deadlines.
New Construction And Replacement Roofs
Metal roofs are ideal for both new construction projects, as well as home improvement and renovation projects. If you want to add more value to your property, durable metal roofs are a logical choice.
Reach Out to Pioneer Metals for Your Roofing Needs
A metal roof project is something that brings lasting value to your home business, or commercial building. If you are unsure of what parts and accessories you need to complete your roof, our roofing specialists are happy to assist you. With our years of experience, we enjoy developing relationships with our customers. While our technicians don't complete roofing installations, they understand how all the pieces fit together to form a beautiful metal roof.
Additionally, we offer free estimates on all metal roofing inquiries. If you are contemplating a new metal roof for your home or business, contact our professionals first.